Lace leaver
The history of lace leaver
The first tulle machine was invented near Nottingham, England, in 1809, by a young American, John Heathcoat, who created a trundle machine based on the bobbinet system. At that time, French custom laws did not permit trade with England, but Theophile Gabet decided to illegally import the machines. piece by piece, to the city of Caudry in northern France.
A few years later, in 1894, an Englishman, John Leavers, had the idea to incorporate the Jacquard technic with John Heathcoat's mechanized loom, thus transforming the tulle machine into a real lace loom. These huge looms, weighing several tons, allow the production of an unimaginable number of patterns, including the most delicate and complex, thus reproducing the world renowned handmade laces from Chantilly, Valenciennes, Alencon, Cluny…
However, the loom only does a part of the work: producing the lace; the process of preparing and finishing the lace takes no less than 17 additional steps.
Lyon lace
A family history for 5 generations
In 1805, Jean-Claude Dognin opened his silk tulle business in Lyon, then joined forces with the Englishman Augustin Isaac, who patented a jacquard loom that made it possible to manufacture lace with a bobbin tulle loom. In the 1960s, it supplied tulle and lace to the greatest haute couture houses : Dior, Jean Patou, Lanvin, Alexis Mabille, Nina Ricci, Balmain, Givenchy, Chanel…
The silk crisis and the evolution of women's fashion were unfortunately responsible for a large part of the production. Dognin ceased its activity in 1975 and closed its doors definitively ten years later.
But the story does not end there. In 2012, Jean Bracq acquired the last three lace looms in Lyon from Goutarel, based in the famous Croix-Rousse district, which, having sold its factory, had to evacuate its production looms and accessories. The trades have moved to Caudry, in the North, in order to continue to support this heritage that is destined to disappear.
Accessories
Dress the lace
The beauty and and elegance of lace, enhanced by embroidery techniques.
Chantilly lace
The result of ancestral know-how, Chantilly lace is one of the joyful products of French couture. Symbol of the city of Chantilly from which it originated, it is distinguished by its delicate manufacture.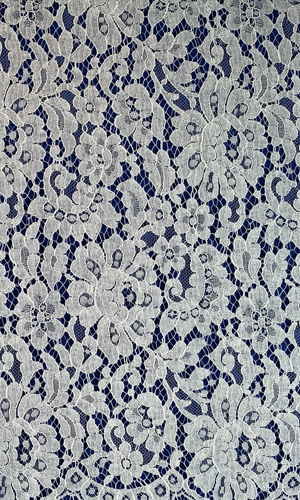 Ruffling lace
Thicker than a traditional yarn, "bumblebee" yarn is woven on a loom. With a floral or geometric pattern, this yarn gives relief and swelling to the pieces.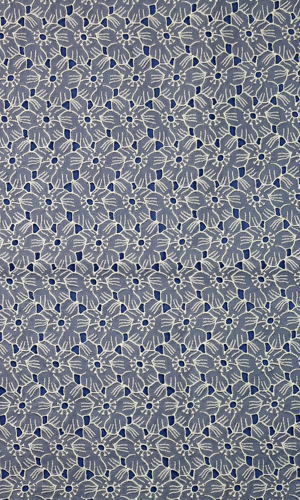 Gaipure lace
Woven in our workshops according to the Leavers mechanical tradition, Gaipure lace is a textured lace that is easy to work with. Thicker than traditional lace.
Ennobling
Sublimer vos créations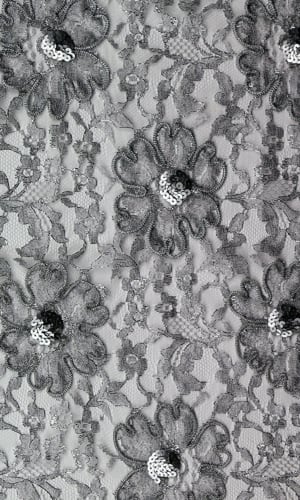 La broderie Cornely
La broderie Cornely permet l'ennoblissement sur dentelle à l'aide de machine traditionnel Cornely LG3 ou FBN permettant l'ajout de lacets, de rubans ou de paillettes.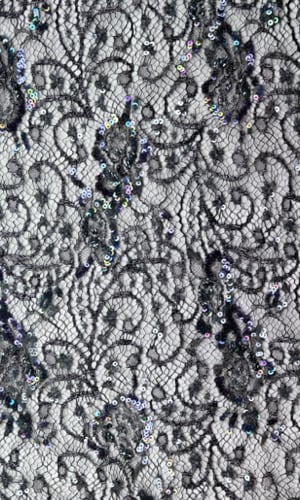 Le perlage main
Certains des modèles sont sublimés par la technique traditionnelle du point de Lunéville. Perle après perle, les tissus prennent vie pour former des créations originales et raffinées.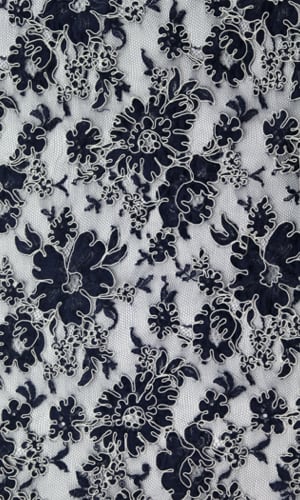 La broderie bourdon Beyroux
Spécialité de la Maison Jean Bracq, cette broderie consiste en la pose sur machine Beyroux d'un lacet ou bourdon permettant d'ajouter du relief en contraste ou ton sur ton.
Teinture
Les origines de la technique
La dentelle est teinte sur pièce dans une teinturerie spécialement dédiée aux réalisations de la maison Jean Bracq. Une structure à la pointe de la technologie et qui possède un métier à chauffer unique en Europe par sa capacité à pouvoir traiter des grandes largeurs. Un laboratoire intégré garantie la teinte et les demandes de coloris les plus exigeantes.